Groups for Children aged 0-5 years
The Bramley Cluster delivers the Children's Centre Family Services across the Bramley and Hollybush reach areas.
These fun, interactive groups give children the opportunity to play and socialise with others whilst promoting their development.
The groups are run term time, for details about when, click here for the What's On calendar.
For for a copy of the activity programme please click here or call Bramley Cluster on 0113 386 2360.
Bramley Cluster Messy Tales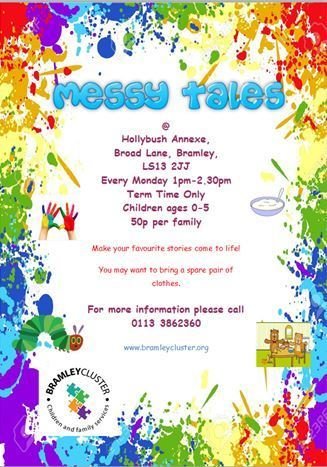 A group for children aged 0-5 years. Children being imaginative using paint, glue and gunge to be learn about their favourite stories. Come along to make a mess with the Cluster and not in your home!
Rockin' Rhyme Time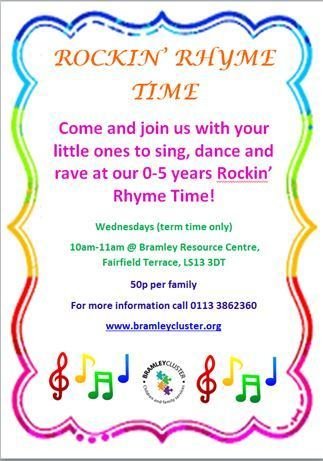 A group for children aged 0-5 years. Lots of physical movement, listening, singing and dancing to learn well loved songs and rhymes. PLEASE NOTE BOOKING IS REQUIRED FOR THIS ACTIVITY
Bramley Cluster Splash Attack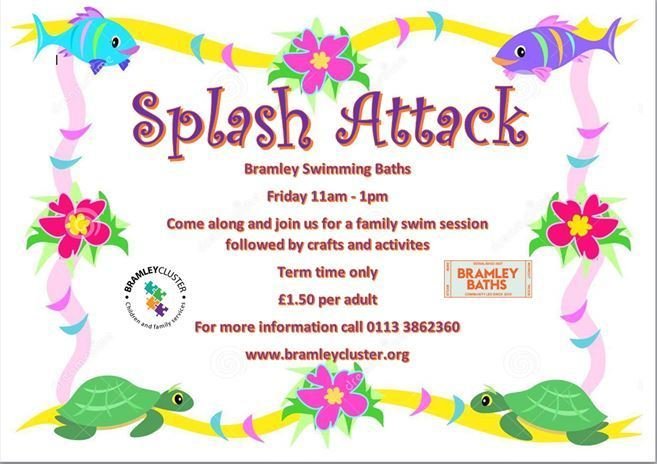 A swimming session for very young children with their carers to build children's water confidence.
Followed by arts, crafts, songs and rhymes at Bramley Baths.
Stay and Play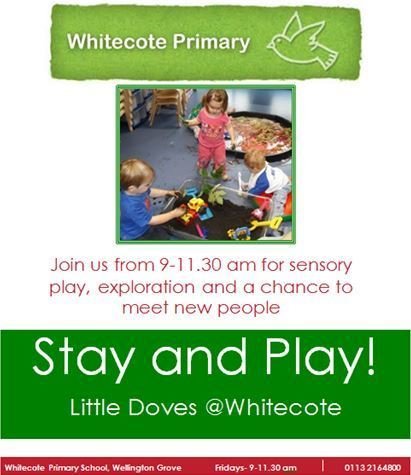 Sensory play at Whitecote Primary School, Wellington Grove, LS13 2LQ